All about the European Social Dialogue
An Initiative of
European Trade Union Confederation
What's new?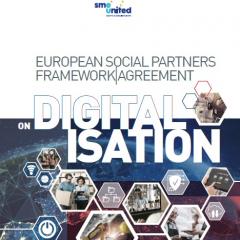 European Social Partners Agreement on Digitalisation 2020
posted on 01/06/2020
Check out the new European Social Partiners Agreement on Digitalisation!!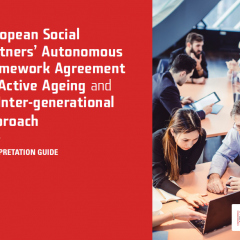 Framework agreement on Active Ageing and an Inter-generational Approach - An ETUC interpretation guide
posted on 08/03/2017
The Interpretation Guide to the Framework Agreement on Active Ageing and an Inter-Generational Approach is published!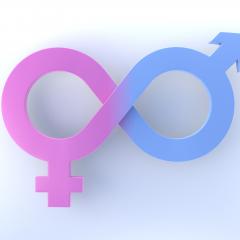 A toolkit for Gender Equality
posted on 01/01/2014
Download here the toolkit for Gender Equality!
EU Social Dialogue
This section provides information and practical assistance aimed at social partner representatives (and especially trade union organisations) as well as practitioners in industrial relations on policy and legislative developments on European social dialogue. 
Thematic Projects
Since 2004 the ETUC has undertaken so-called "Integrated Projects" together with BusinessEurope, CEEP and SMEunited, co-financed by the European Commisson. Activities in these projects are aimed at strengthening the link between social dialogue at national and European level, as well as specific objectives identified in the work programmes of the European social partners.
Work Programmes of the EU Social Dialogue